BCLN members vary in whether they want the "Submission Notification" off or on for all the course assignments.
Generally, large programs (with large numbers in each course) want the notification "off" while smaller programs (with less students per course) want it "on."
In order to change all assignments in a given course, you can use this plugin.
---
Adding the Plugin to your Site
Download the file and unzip.
Put site into maintenance mode.
Copy "actnotify" folder to "admin/tool/".
Go to notifications and update.
Turn off maintenance mode.
---
Setting Passwords
Login to site as an admin.
Look under Site administration > Plugins > Admin Tools
Click on "BCLN Submission Notification"
Choose course and "Apply"
---
Screenshot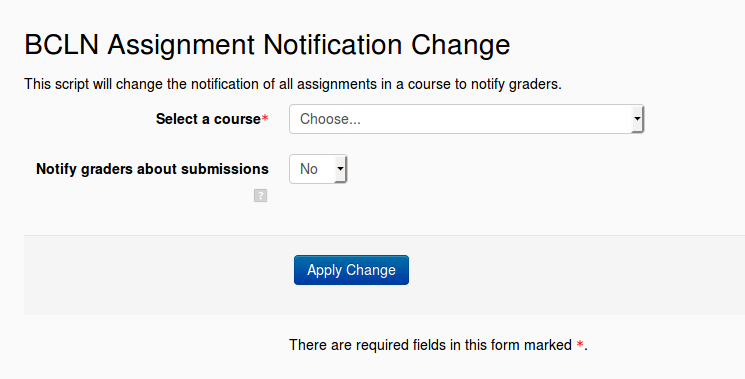 Last modified: Friday, 8 September 2023, 3:15 PM