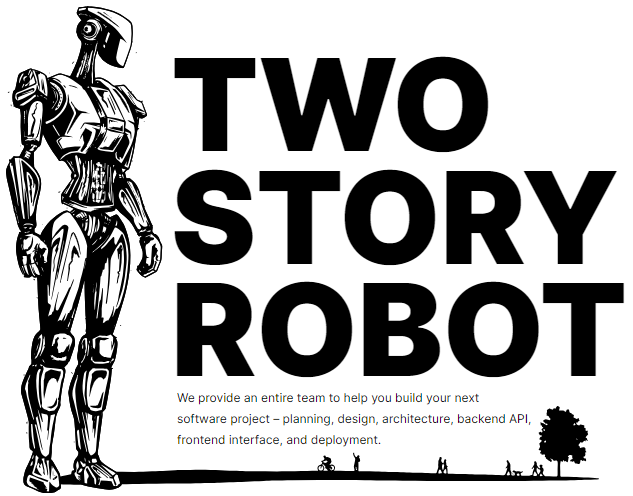 Two Story Robot
Tinkering. Building great software.
---
WCLN's SMS2 project was a result of a partnership with Two Story Robot who provided the programming expertise to make the project happen. They also provide hosting packages if you wish to host the SMS2 with them.
Hosting pricing can be found here.
More information: https://www.smsonline.ca/
Last modified: Tuesday, 12 September 2023, 10:11 AM